Author

Microsoft, Pixelan, RehanFX
File size

73 MB
Download type

Open directory
Rarity
Windows Movie Maker Collection
The only good video editor.
Windows Movie Maker 2.6 + Windows Movie Maker 6.0 + SpiceFX 6 Full version + ShaderTFX Trial version 1.1.045 Beta 64bit

​
Windows Movie Maker 2.6 cannot be installed on Windows 10 properly. 6.0 works on Win10 without issue.
SpiceFX 6 is a pack of xml files and various programs used to add extra effects and transitions to Movie Maker 6.0. The free version does not include all of the original effects however this is all that I have.
The company who produced SpiceFX 6 does not offer the full version for download or even purchase anymore. I have sent an e-mail to them about acquiring the full pack.
Seconds after I made this post, Pixelan responded with a free serial key and the installer for the full version of SpiceFX 6 including all effects, transitions, and XML generators. Since this was acquired for free, and the e-mail warned about this software being unsupported by the company anymore, I am interpreting this to mean that the software is now free to use by anyone.
SpiceFX license key:
Name: floofey
Serial #: 6A9EZU-ZE2S1
ShaderTFX is an addon for Movie Maker 6.0 that adds support for .fx shader files. This enables effects like chroma key, picture in picture, and other options not available in the stock version of Movie Maker. I wasted 15 dollars attempting to buy the full version non-trial version of this plugin from the creator's website which has not been updated since 2009. You can bypass the 14 day trial with the help of registry editor, and reinstalling Movie Maker. ShaderTFX does not work with Movie Maker 2.6.
Windows Movie Maker 2.6 and Windows Movie Maker 6.0 cannot be installed at the same time. They will overwrite each other. 6.0 will always throw errors upon starting the program, but it does not affect normal operation.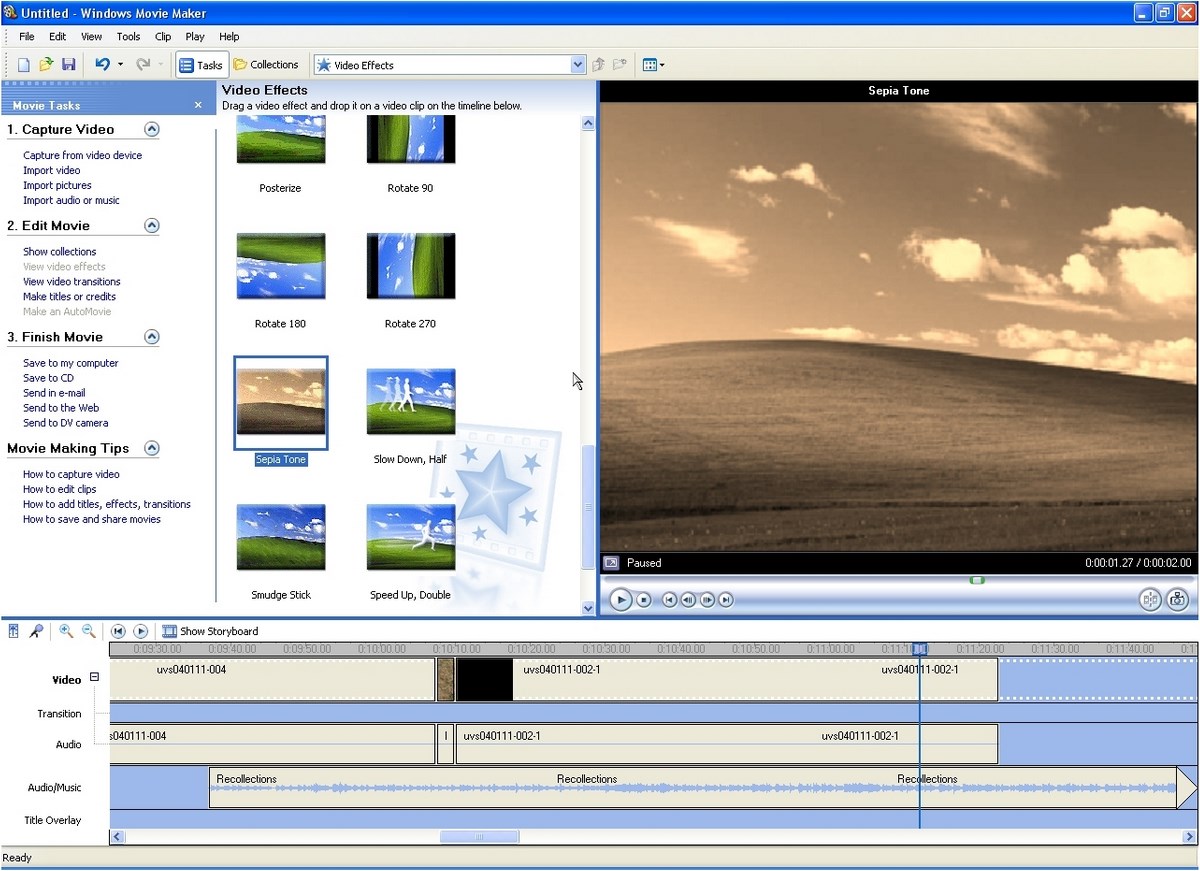 you should already know what movie maker is but here you go:
Windows Movie Maker (known as Windows Live Movie Maker for the 2009 and 2011 releases) is a discontinued video editing software program by Microsoft. It was a part of Windows Essentials software suite and offered the ability to create and edit videos as well as to publish them on OneDrive, Facebook, Vimeo, YouTube, Windows Live Groups and Flickr. It is comparable to Apple's iMovie.

Movie Maker was officially discontinued on January 10, 2017, and it is replaced by Video Editor (formerly Microsoft Story Remix) which is built in with Microsoft Photos on Windows 10.

The first release of Windows Movie Maker was included with Windows Me on September 14, 2000.

Version 1.1 was included in Windows XP a year later, and included support for creating DV AVI and WMV 8 files. Version 2.0 was released as a free update in November 2002, and added a number of new features. Version 2.1, a minor update, is included in Windows XP Service Pack 2. The Movie Maker in Windows XP Media Center Edition 2005 had more transitions and support for DVD burning.

The next version of Movie Maker was released as part of Windows Vista and – like most Windows components – reported version number 6.0.6000, same as Windows Vista itself. It included new effects and transitions, support for playback on the Xbox 360, and support for the DVR-MS file format that Windows Media Centre records television in. The HD version in Premium and Ultimate editions of Windows Vista also added support for capturing from HDV camcorders. The capture wizard also created DVR-MS type files from HDV tapes. However, the Windows Vista version of Windows Movie Maker removed support for importing video from an analog video source such as an analog camcorder, VCR or from a webcam.

As some older systems might not be able to run the new version of Windows Movie Maker, Microsoft also released an updated older version 2.6 for Windows Vista on Microsoft Download Centre. This version included the old effects and transitions, and is basically the same as Windows Movie Maker 2.1, but without the ability to capture video. Installation requires Windows Vista and is only intended for use on computers where the hardware accelerated version cannot be run.

A Windows Presentation Foundation (WPF) version of Windows Movie Maker was also included in some development builds of Vista (at the time codenamed "Longhorn"), but was removed in the development reset in August 2004. After the development reset, the interface for the WPF-based Windows Movie Maker was retained in Windows Vista.

A new version of the software, renamed Windows Live Movie Maker 2009, was released as a beta on September 17, 2008, and officially released as a standalone product through Windows Live Essentials suite on August 19, 2009. This was effectively a completely new application, as it could not read projects created by earlier versions and did not support custom XML transitions written for the previous versions. In addition, many features were removed.

Also, Movie Maker's interface was redesigned in the Windows Live version to use a ribbon toolbar similar to Office 2007; it also added features such as "Auto Movie" and the ability to export videos directly to DVDs and YouTube. Certain advanced features were also removed from the software, such as image stabilization and the ability to record voice-overs.

Movie Maker 2009 supported both Windows Vista and Windows 7. As the previous version of Windows Movie Maker was no longer included with the operating system, the only way to obtain Movie Maker on Windows 7 and later was through the Windows Live Essentials suite, although some manufacturers pre-installed the application on new PCs.

An updated version, Windows Live Movie Maker 2011, was released on August 17, 2010, adding features such as webcam capture, support for high-definition video, the ability to upload videos directly to SkyDrive, Facebook, and YouTube through their respective web APIs, and the ability to add media files stored on network shares to projects.

With the discontinuation of the Windows Live brand (and the re-branding of the Windows Live suite as Windows Essentials), Windows Movie Maker 2012 was released in April 2012. Support for recording voice-overs was restored, along with an audio mixer and integration with several free stock music services. H.264/MP4 became the default export format (replacing Windows Media Video, but still can be used), support for uploading to Vimeo was introduced (other sites were added to the list in the Windows 8.1 release of the suite), and hardware accelerated video stabilisation was also added as an exclusive feature for Windows 8 users.

Movie Maker was officially removed for download on January 10, 2017. Like Windows Photo Gallery from Windows Essentials, Movie Maker is now replaced by the Microsoft Photos App included in Windows 10, which includes Video Editor (formerly Windows Story Remix).
src: https://en.wikipedia.org/wiki/Windows_Movie_Maker / (archive)