Author

Hiroshi Iuchi, Vertiphon
Publication date

Nov 30, 2017
File size

223 MB
Download type

Open directory
Rarity
Ikaruga Original Soundtrack - Vertiphon 2017 Remaster​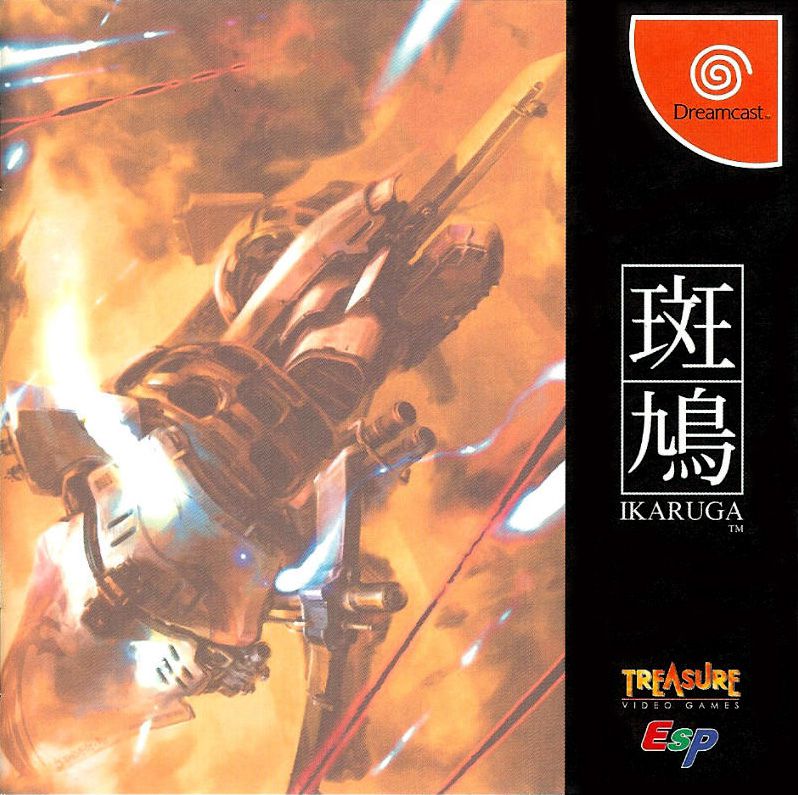 | Title | Artist | Track | Length |
| --- | --- | --- | --- |
| Prologue - Cirrus | Hiroshi Iuchi | 1 | 00:52 |
| Chapter 1 - Ideal | Hiroshi Iuchi | 2 | 02:11 |
| Boss 1 - Butsutekkai | Hiroshi Iuchi | 3 | 02:06 |
| Chapter 2 - Trial | Hiroshi Iuchi | 4 | 03:53 |
| Boss 2 - Recapture | Hiroshi Iuchi | 5 | 01:57 |
| Chapter 3 - Faith | Hiroshi Iuchi | 6 | 03:08 |
| Chapter 4 - Reality | Hiroshi Iuchi | 7 | 04:42 |
| Final Chapter - Metempsychosis | Hiroshi Iuchi | 8 | 04:04 |
| Final Chapter - The Stone-Like | Hiroshi Iuchi | 9 | 03:02 |
| Epilogue - Spirit Being | Hiroshi Iuchi | 10 | 02:13 |
| NG01A | Hiroshi Iuchi | 11 | 00:35 |
Info:
Hiroshi Iuchi (Treasure) - Ikaruga Original Soundtrack Collection

Composed and Arranged by Hiroshi Iuchi
Vertiphon 2017 Remaster
16-bit 48 kHz lossless FLAC audio format and 320kbit/s MP3.

WHAT IS THIS?

This is the 10 audio tracks that make up the soundtrack to this seminal, unique vertical shoot-em-up by Treasure. There are a few versions released: Arcade, Dreamcast, GameCube, Xbox 360 and Windows. Of those, the Dreamcast and GameCube have most easily accessible audio files hence these are sourced from the GameCube version. The Windows edition has encrypted data files so cannot be used as a source. Note: I attempted to contact "George" at FF Shrine in order to start from his rip but he seems inactive, so after a week of waiting I re-ripped the files myself including the extra bonus track, and worked with them.

One of my goals with this endeavor is to present to the community well-mastered Original Sound Version / OST music of the greatest soundtracks video gaming has to offer. I have added some sympathetic mastering and really given this soundtrack the remaster it deserves. On all formats it is otherwise lacking top end, very mid-focussed and not pleasant to listen to. I have corrected that.