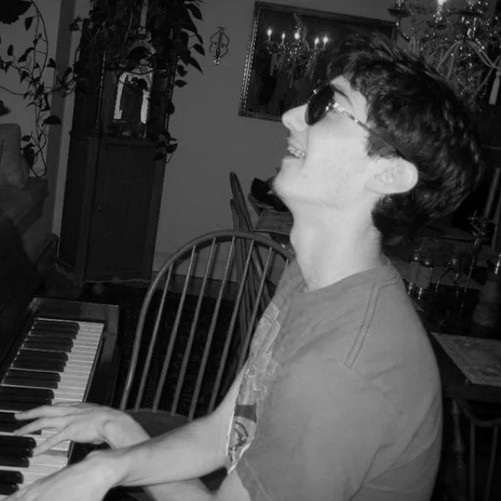 Toby Fox's Unreleased Material - Snippets & Memes

​
| Title | Artist | Album |
| --- | --- | --- |
| 67 | Toby Fox | tobyfox.net/msuics |
| bof2town_attempt2 | Toby Fox | tobyfox.net/msuics |
| bowser_piano_victory | Toby Fox | tobyfox.net/msuics |
| bubsy | Toby Fox | tobyfox.net/msuics |
| bubsy_and_head_are_burning | Toby Fox | tobyfox.net/msuics |
| candy_hill | Toby Fox | tobyfox.net/msuics |
| career_over | Toby Fox | tobyfox.net/msuics |
| crashcroc | Toby Fox | tobyfox.net/msuics |
| descending | Toby Fox | tobyfox.net/msuics |
| doodybagersedited | Toby Fox | tobyfox.net/msuics |
| downwell_idea | Toby Fox | tobyfox.net/msuics |
| drakbday_2_(midi by blitzlunar) | Toby Fox | tobyfox.net/msuics |
| FatherBrain(loopx2) | Toby Fox | tobyfox.net/msuics |
| FatherBrain | Toby Fox | tobyfox.net/msuics |
| firefire | Toby Fox | tobyfox.net/msuics |
| friendship | Toby Fox | tobyfox.net/msuics |
| goldenhammer | Toby Fox | tobyfox.net/msuics |
| gotyounow | Toby Fox | tobyfox.net/msuics |
| havercity | Toby Fox | tobyfox.net/msuics |
| hey_this_wasnt_really_what_i_was_expecting- | Toby Fox | tobyfox.net/msuics |
| holdon | Toby Fox | tobyfox.net/msuics |
| increidble2 | Toby Fox | tobyfox.net/msuics |
| LiberaMeFromSburb | Toby Fox | tobyfox.net/msuics |
| ludwig_symphony_no1 | Toby Fox | tobyfox.net/msuics |
| ludwigs_gymnopedie | Toby Fox | tobyfox.net/msuics |
| ludwigs_gymnopedie_easymode | Toby Fox | tobyfox.net/msuics |
| LuigisPicross2 | Toby Fox | tobyfox.net/msuics |
| metaknight | Toby Fox | tobyfox.net/msuics |
| metaknight2 | Toby Fox | tobyfox.net/msuics |
| mystery | Toby Fox | tobyfox.net/msuics |
| nightmareknight | Toby Fox | tobyfox.net/msuics |
| nightmareknight_baby | Toby Fox | tobyfox.net/msuics |
| nightmareknight_yoshi | Toby Fox | tobyfox.net/msuics |
| noisemaster_lessecho | Toby Fox | tobyfox.net/msuics |
| pianosong | Toby Fox | tobyfox.net/msuics |
| pika_noise | Toby Fox | tobyfox.net/msuics |
| stronger_monsters_wip | Toby Fox | tobyfox.net/msuics |
| tavros | Toby Fox | tobyfox.net/msuics |
| tossed_hyper | Toby Fox | tobyfox.net/msuics |
| treasure_discovered | Toby Fox | tobyfox.net/msuics |
| VladsPad | Toby Fox | tobyfox.net/msuics |
| wowincredible2 | Toby Fox | tobyfox.net/msuics |
| WOWINCREDIBLEsmash4_2 | Toby Fox | tobyfox.net/msuics |
| WOWINCREDIBLEsmash4_3 | Toby Fox | tobyfox.net/msuics |
| WOWINCREDIBLEsmash4_4 | Toby Fox | tobyfox.net/msuics |
| yeahyeah | Toby Fox | tobyfox.net/msuics |
| yoshi_de_lune | Toby Fox | tobyfox.net/msuics |
| you_know_what_this_is | Toby Fox | tobyfox.net/msuics |
whether you enjoy the games he works on or not, i feel that toby is a gifted vgm composer, and arguably one of the most important in recent times. his music has touched millions of hearts around the world and i feel that it is important to archive his unreleased ideas, snippets, memes, and the like.
these were originally found by r/underminers users on toby's website about 5 years ago, and almost every post about these were taken down on said subreddit. you can't find these on soulseek, either. afaik, the only way to get these anymore is to go to the
wayback machine snapshot of tobyfox.net/msuics taken on january 21st, 2017
. the original url just leads to spam popups these days. i did some google dorking to find other uploads of these across the net, but they either lacked the full collection found on the wayback machine snapshot, or were cut randomly/weren't the original audio.
i took them, fixed the metadata up as best i could by adding titles and a cover, etc. other than that, these are the 100% raw files.
enjoy, all