Author

we did it reddit!
Publication date

Jan 31, 2021
File size

1,013.12 GiB
Source
Download type

Torrent
Open directory
Rarity
warning
The following page contains material that may be offensive or disturbing to some individuals. Any views, opinions or ideologies expressed by the contents of this page are not reflective of the views, opinions or ideologies of comfy box, its users, or its administration.

The following page contains extremely graphic and/or violent content that is not safe for viewing at work or by any user under the age of 18. This content is hosted for the purposes of preservation, documentation, and archival of significant events. Viewer discretion is strongly advised.

2021 Capitol Riot media archive / "Trump protest Jan 06 2021"
824 GB of videos from the 2021 United States Capitol attack retrieved from many different sources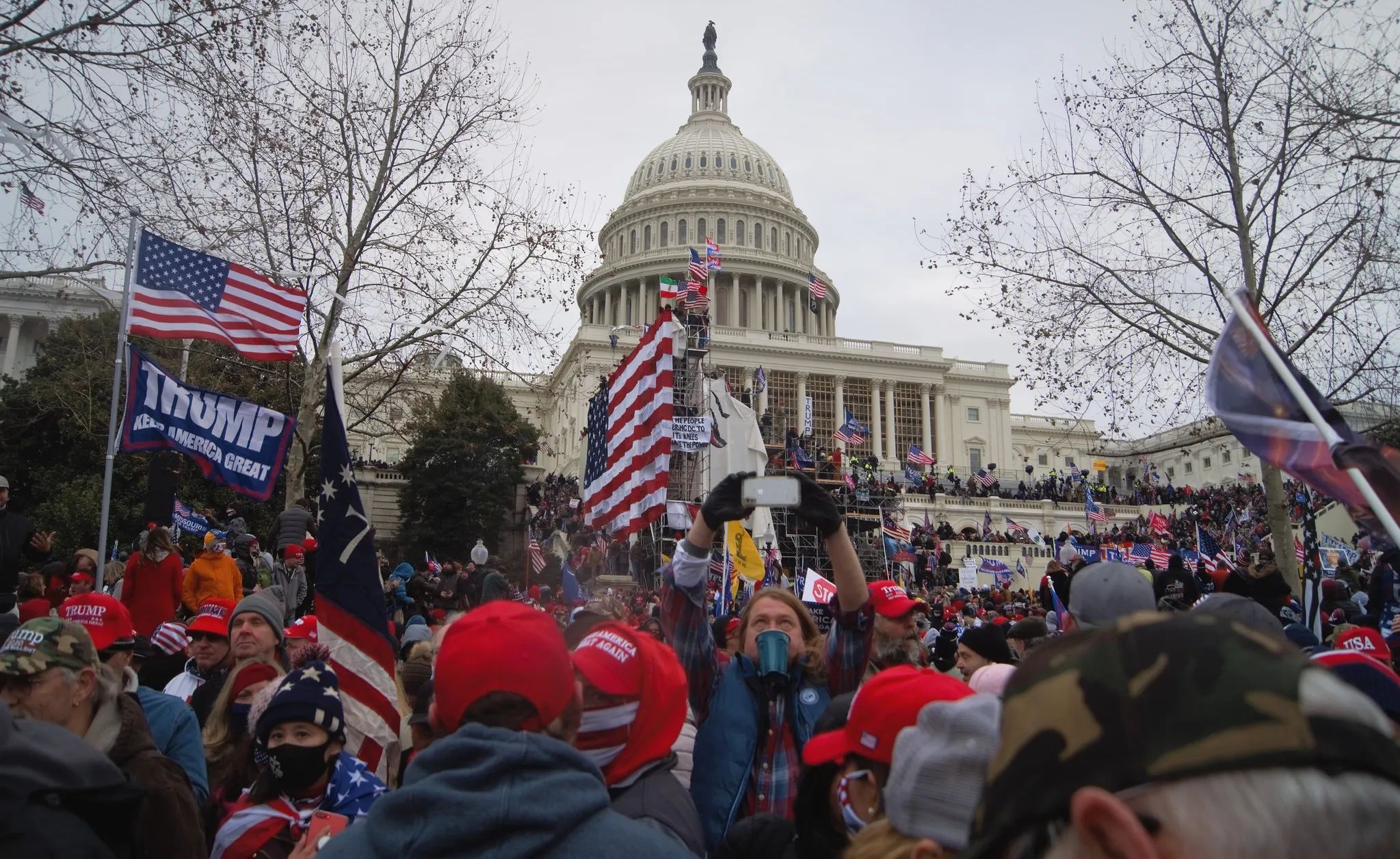 ​
Info:
FINAL UPDATE as of January 31st 5:35PM EST:

Thank you to everyone who shared content. The content being submitted now from what I'm seeing is duplicates of older content. I will thus no longer be updating this archive. The MEGA will remain untouched, so use that as you please, but that will likely die one day as there is a bandwidth/transfer limit. I will be uploading the content to Internet Archive, as well as other sources, but until then the torrent magnet that I will be seeding for a little while is listed below - my bandwidth isn't the best so please do seed if you can:

Hash (for verification of authenticity etc):

c8fc9979cc35f7062cd8715aaaff4da475d2fadc

Size:

1,013.12GiB


Original post below

Archiving videos before potential removal from various websites...

Send or comment links of videos you need downloaded. Currently going through POV livestreams/replays.

NOTE: livestreams/POV are of the utmost importance. AKA Twitch/dlive/Facebook Live, etc. If you find any of these POV angles, please tag me directly in your comment, or PM me. These generally get taken down VERY fast by the livestream website.

UPDATE:

Thank you to everyone who shared links (and continue to do so). I am noticing that a lot of the content is now duplicates, or variations (crops, lower quality, etc) of the same content. So I have put all the content I have on MEGA. If I have replied to your comment then the content for sure is in this torrent.

MEGA: https://mega.nz/folder/30MlkQib#RDOaGzmtFEHkxSYBaJSzVA (this is the prefered way of downloading)

(This is sitting in at ~350GB as of Jan 10 3:00 PM EST. Still adding content)

UPDATE 2: Link should be working - MEGA contacted me and reinstated the account (and gave premium so I could upload more). I will be uploading more content that I find to the mega account. Still going through the comments, and the 900+ messages I have. Keep posting comments and I will upload them to the MEGA folder.

UPDATE 3:

"Bellingcat"

has created a really efficient way to submit media via a Google Spreadsheet. It's not connected to my archive, but I hope to have a merged final copy in the end.

UPDATE 4:

IF YOU WANT TO UPLOAD A FILE DIRECTLY TO ME: https://mega.nz/megadrop/fgve0WRa880 (no account registration needed)

BACKUPS:

Recommended backup:

/u/tweedge

: tweedge commits to making sure this mirror does not fall behind 12h behind, though he'll do his best to keep it within 6h

Other backups based on the original MEGA from Jan 06 6:30PM - some might've updated, but no idea if/when; check each link, it should say. Or you can message the user:

MAGNET from /u/SneakyPieBrown as of Jan 08 2021 : magnet:?xt=urn:btih:fc33c9146c81660ee087dbda756746a978c7c104&dn=Trump%20protest%20Jan-08-2021&tr=udp%3a%2f%2ftracker.openbittorrent.com%3a80

/u/firstgrow

: hosting direct downloads as well

/u/nuzzles_u_uwu : Is hosting as well

/u/tweedge : made a direct download link on s3

/u/kenkoda : posted a torrent.

/u/Deifer :

Link

/u/benediktkr : https://mirrors.deadops.de/capitol2021 and https://mirrors.deadops.de/capitol2021.zip

See a familiar face in the archive? https://tips.fbi.gov/digitalmedia/aad18481a3e8f02



capitol-hill-riots.s3.us-east-1.wasabisys.com


This bucket is a mirror of AdamLynch's compiled data from their archive thread:

https://www.reddit.com/r/DataHoarder/comments/krx449/megathread_archiving_the_capitol_hill_riots/


It is principally a collection of media from or about the Capitol Hill Riot on Jan 6, 2021.


I do not endorse, condone, or otherwise support the actions seen in this media.

Similarly, I did not name any of these files, and any opinions expressed are that of the archiver(s) or media source(s).

Viewer discretion is advised.


Need a copy? Get the official torrent (magnet link here)! It is seeded at >1Gbps last I checked.
src: reddit / (archive)