Tired of your favorite game company shilling micro-transactions to
poorly parented toddlers
? Wishing they weren't constantly praised and fondled like a certain pair of horse's testicles in
[Modern Cowboy Shooter 3]
. Fear not,
Comfy Box
has you covered. Return to the days of black hair dye and teenage twinks wearing chokers with Manhunt Collection: A collection of two classic games from Rockstar's library.
Bask in the best ultra-violence and
hyper-realistic gore
that the Sony Playstation Portable could handle, or gawk at the hilariously bad integration of Nintendo Wii motion controls in an AdultsOnly rated PC game as you masturbate your gaming mouse to decapitate crazed BDSM enthusiasts, inbred racists, and whatever overblown horror stereotype Rockstar games decided not to cut out today!
Features Include:
-No more flashing censorship screens to give you an epileptic episode
-Uncut execution animations
-More
obese man-ass
than a Gay Bear compilation
-Piggsy's massive pig cock
-So much more!
But wait... there's pig cock!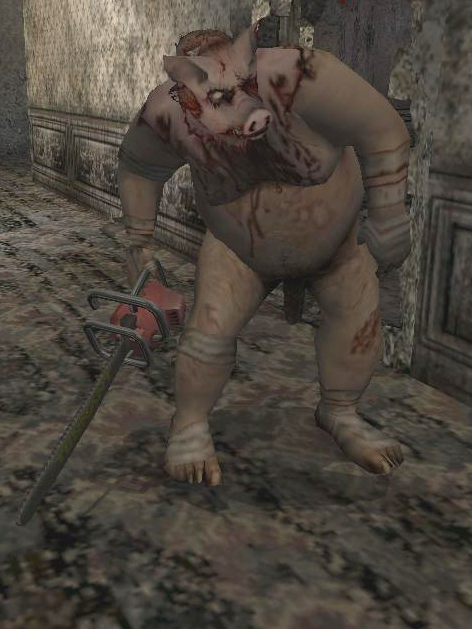 zamn those toes tho
\\\\ FIXES \\\\
~~~ Mancunt 1 ~~~
-Download and Unpack the game
-Download
Ultimate ASI Loader
then place dinput8.dll into \...\Manhunt Collection\Manhunt\ (where the fucking .exe is dumbfuck)
-Download
Manhunt Audio Fix
then place AudioFix.asi into the same location.
-Download
Manhunt Fixer
and run its installer. Be sure to manually select the folder with the .exe as the "Steam" option won't work (no shit)
-- sidenote: I recommend using the PluginMH fix included with this, as well as all the other fixes
-Lastly, when you run the game for the first time, allow Windows Features to install DirectPlay
Finally, you're ready for Piggsy's fat pig dick.
~~~ Mancunt 2 ~~~
-Download and Unpack the game
-Download
Ultimate ASI Loader
then
Plugin MH2
-Unpack PluginMH2.asi and PluginMH2.ini into \...\Manhunt Collection\Manhunt 2\ (yet again, where the .exe is)
-Unpack dinput8.dll and change it's filename to d3d9.dll
You can use
Special K
to set the refresh rate, if you understand whatever the fuck Kaldaien's smoking.
I also personally recommend using
Absolute Camera
for Manhunt 2. It DRASTICALLY improves the camera and gun control of this crappy old PC port.